Eleven exceptional doctoral students from Louisiana Tech University's Educational Leadership program have been selected to present their research at the upcoming Mid-South Educational Research Association's (MSERA) annual meeting. This achievement underscores their dedication to bridging the gap between academic theory and practical application within the field of education.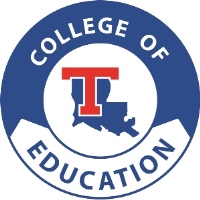 Dr. Lindsey Keith-Vincent, Associate Dean for Research, Outreach, and Innovation in the College of Education, expressed her enthusiasm for the students' accomplishments, stating, "Throughout their doctoral programs, these students have worked diligently to connect their coursework and research with real-world applications in our educational systems. Their presentations will showcase the strength of Louisiana Tech's Educational Leadership programs and demonstrate how these current and future leaders will make positive contributions to their institutions."
For these doctoral candidates, this opportunity to share their research at MSERA is not only a significant milestone but also a chance to gain valuable feedback as they progress towards the culmination of their academic journeys.
Dr. Don Schillinger, Dean of the School of Education, commended the students' achievements, saying, "The diverse leadership-related projects reflect the research prowess of these doctoral candidates and their commitment to the success of the institutions they serve. Our education leadership team takes great pride in their accomplishments, and we are thrilled about their acceptance as presenters at this prestigious research conference."
Let's take a closer look at the exceptional students chosen to present their research:
Kane Allen
Presentation: "Leadership Development in Collegiate Club Sports"
Background: Associate Director of Recreation at Louisiana Tech
Kisha Brown
Presentation: "Examining Representation of Gifted Students in an Urban School District From the Lens of Social Capital Theory and Culturally Relevant Leadership"
Background: Gifted Education Teacher with the Bossier Parish School Board
Bethany Ferguson
Presentation: "Impact of Instructional Leader Groups on Teacher-Leader Efficacy"
Background: Assistant Principal with the Bossier Parish School Board
Rebecca Hamm
Presentation: "Development of a Rubric Using the Modified Delphi Methodology"
Background: Associate Professor at the University of Louisiana Monroe
Lillian Holley
Presentation: "School Leadership Initiatives and the Problems-Based Adoption Model: Measuring the Process of Change to Promote Equity, Inclusion, and Diversity for English Language Learners and their Families"
Background: Special Education Director for Bossier Parish Schools
Courtney Jarrell
Presentation: "Institutional and Leadership Factors Associated with Securing Funding for Research"
Background: Executive Director of Innovation and Commercialization at Louisiana Tech University
Kasie Mainiero
Presentation: "Inviting and Inclusive Practices Through a Culture of Caring: Building Relationships in a Diverse Elementary School. Teacher and Student Perspectives in Forming Positive Relationships Based on Care and Equity from Leadership: A Retrospective, Auto-Ethnographic Case Study"
Background: Child Well-Being Specialist in Caddo Parish Schools
Alyson Perry
Presentation: "How Critical Incidents Shape School Leaders' Knowledge and Dispositions to Become More Effective Leaders in Inclusive Settings"
Background: Principal at Homer Elementary School
Joseph Rossum
Presentation: "Advancing Social Justice Leadership in K-12 Public Education"
Background: Teacher at Woodlawn Leadership Academy
Christopher H. Smith
Presentation: "Charter School Leadership Practices in the Context of an All-Charter System: A Quantitative Descriptive Study of Post-Katrina New Orleans Educational Performance"
Background: Principal at Griffin Middle Academy
Tonya Oaks Smith
Presentation: "Guiding Organizations Through Transformational Change and Crisis"
Background: Executive Director of University Communication and Marketing at Louisiana Tech University
The MSERA event, scheduled for November in Little Rock, Arkansas, promises to be an exciting platform for these dedicated doctoral students to share their research findings, exchange ideas with peers, and further contribute to the field of educational leadership. Their presentations will undoubtedly shed light on innovative approaches and solutions that can enhance educational practices and outcomes, both regionally and beyond.